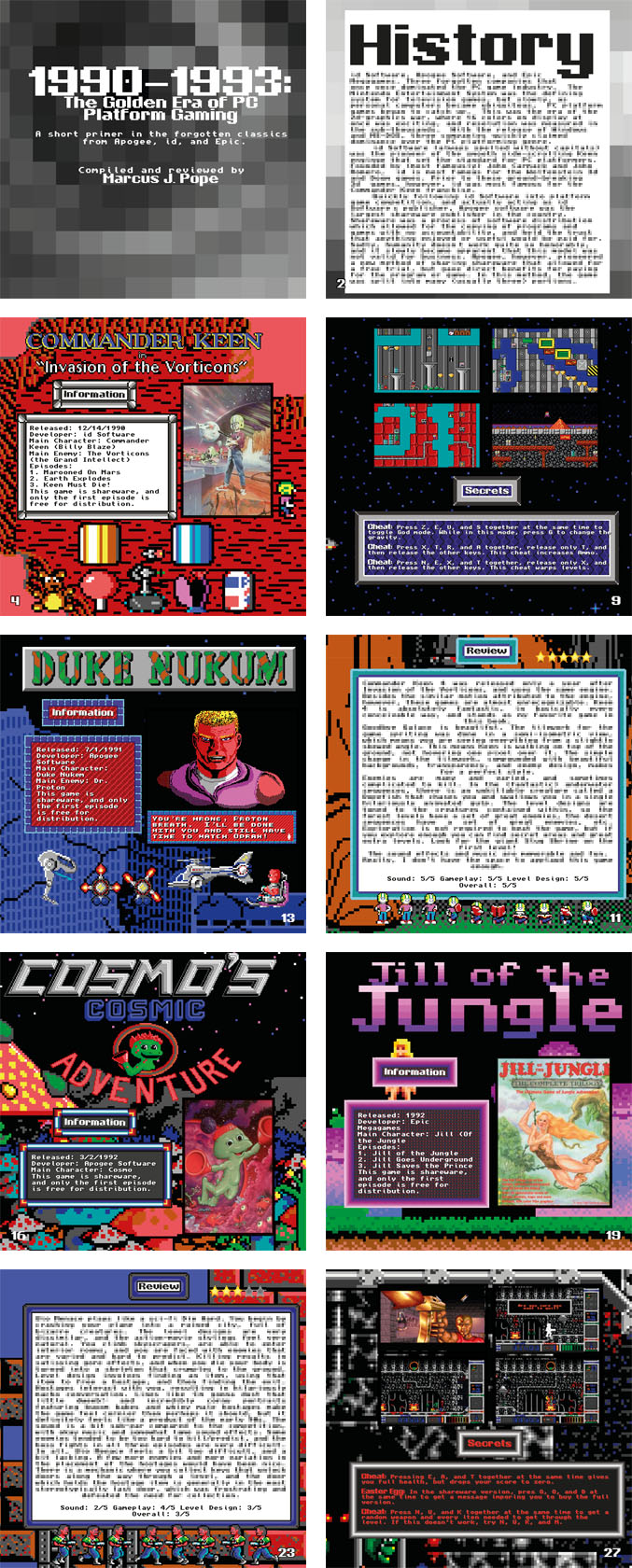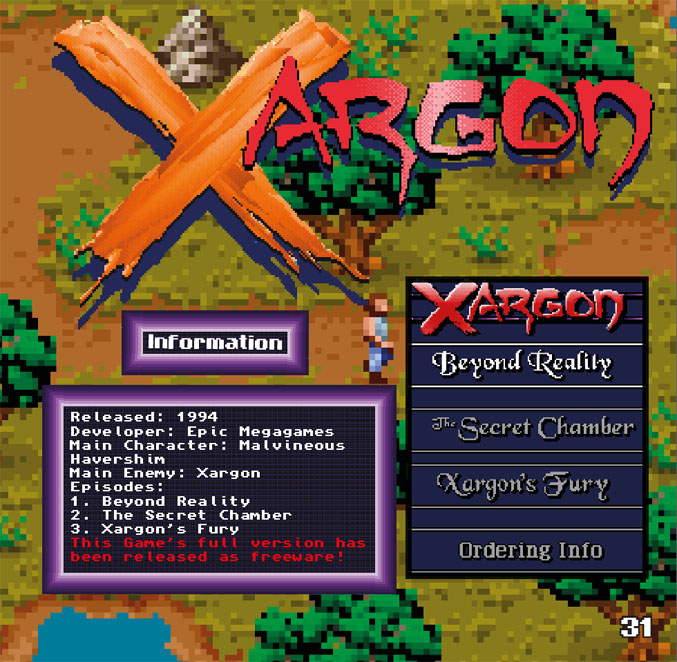 work: The Golden Age of PC Platform Gaming
software used: Illustrator, Indesign, Photoshop
Published a short-run book, about the history and the games of a specific time in video gaming history. Each section used art files from
the game it was about, including manually-ripped fonts and sprites. Sold at conventions.