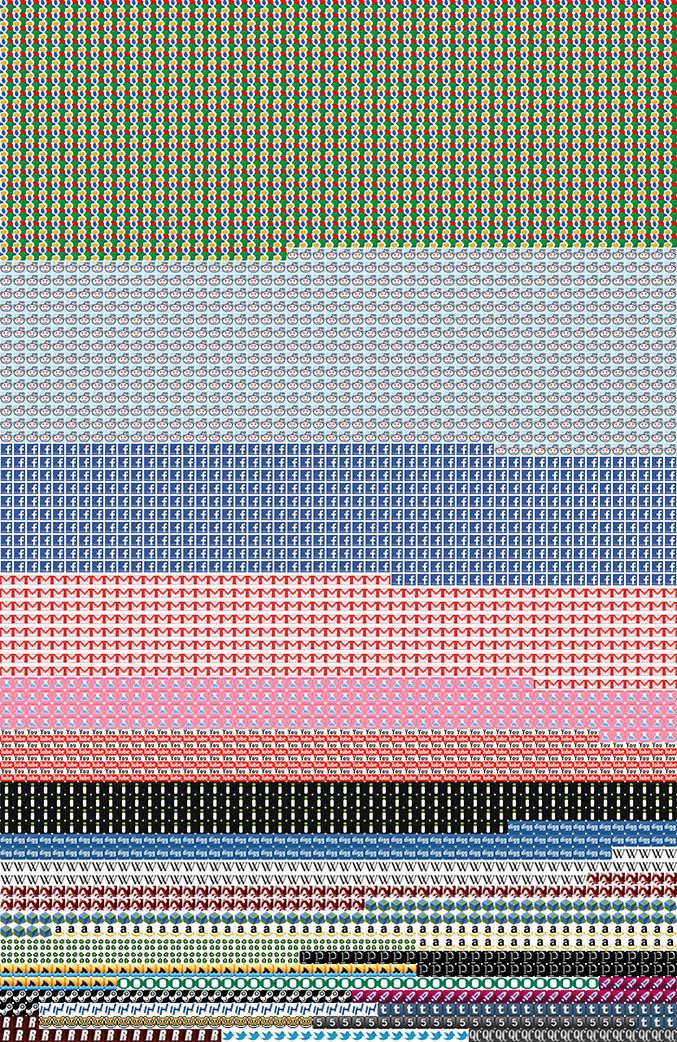 work: A Year in Internet Usage
Materials: Digital Print
software used: Illustrator, Photoshop
An infographic visualizing my internet addiction. Each icon represents ten page views to my twenty-five most-visited sites in 2010-11.
Each site's favicon is used to represent it, and in all just these twenty-five sites added up to 41600 views.